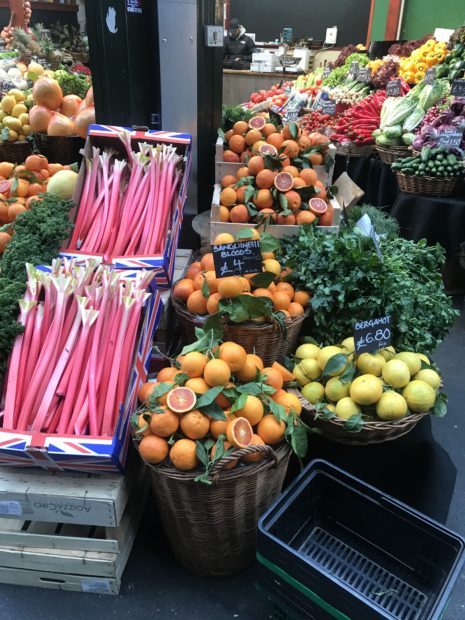 One of the questions I am asked most during my cookery classes is were to shop for food, and so I'm pleased to share some of my trusted suppliers you here. To be clear, these are all business I use personally, and choose to spend my own money with. They are all UK based, but some to ship abroad.
I end up buying a lot of my food online, and top up with fresh ingredients from markets where I can. As much as I'd love to support local shops, I don't have many locally to use. It's a tricky balance to strike. I try and buy as much as I can from my favourite suppliers and top up on all the other things I can't get from the supermarket. These are usually household items.
Every supplier listed below offers a great online delivery service, and I particularly like that the meat and fish comes nicely portioned in smaller packs to freeze, which works well for my lifestyle, having ingredients to hand when I need them and avoiding waste.
Based in Peterhead on the east coast of Scotland, this brilliant fish company supplies superb fish and shellfish by delivery. Honestly, they sell the very, very best fish I've ever been able to get hold of, to cook at home. It all comes beautifully prepared and ready to freeze. The hot smoked salmon, smoked haddock, langoustines and lemon sole are absolutely incredible.
I've been using this Devon-based online meat supplier for several years and absolutely love their excellent quality, high welfare meat. Again, it comes beautifully butchered and portioned ready to freeze, which is really helpful. I've ordered an awful lot of meat from Pipers over the years, and it's been consistently excellent quality, and I love their sustainability values and commitment to ethical, environmentally farming. I had the pleasure of visiting their HQ in Devon (not open to the public, sadly) last autumn and it was really wonderful to see their family farm network for myself. Pipers Farm have recently extended their online range into high quality groceries (excitingly, they now sell Hodmedod's products!) and so it's a great place to shop online for fantastic quality food.
This is my local flour mill from my home in Wiltshire. The flour is absolutely wonderful quality and tastes incredible. The also hold a Royal Warrant. The range of flours they produce is really interesting, and I'm particularly enjoying the spelt flours at the moment. They offer a great delivery service and if you're in the area, do go and visit and use their shop on site. It's absolutely brilliant.
The Decent Company is run by Martha Roberts, a small-scale pig farmer near Abergavenny in Wales. Martha is totally dedicated to producing high welfare, rare breed pork. Do follow her on social media – I'm in awe of her dedication to her pigs. Meat is sold directly, either online or by email, when available, and is sent via courier nationwide. A brilliant way to stock the freezer.
I love good coffee and buy ground coffee and beans from Monmouth. They're so helpful over the phone if you need to order that way. I use their ceramic cones to make coffee at home, too. They work so well. The coffee subscription is very good, too, and makes a lovely gift.
Some other brilliant online specialist suppliers:
Finally, for kitchen equipment, two excellent suppliers I use: