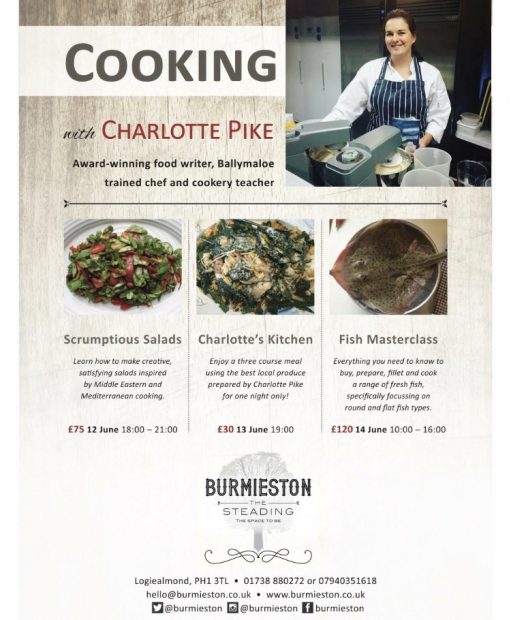 I am excitedly planning my return to Burmieston in just a few days. I'm heading back to Perthshire again this June to bring my 20 mile Supperclub to Scotland. I'll be cooking a seasonal three course supper on Wednesday 13th June at Burmieston, plus my ever-popular salad class and a fish masterclass are now open for bookings.
Last year, I was approached by Keesje and Olly at Burmieston to come up and teach a Smoking and a Fermenting Masterclass. I spent a weekend in September there and was absolutely enchanted by the very special space they have created. Burmieston is a smallholding in Perthshire, not far from Perth City. Keesje and Olly bought it just a few years ago, having seen the site and derelict buildings in the Sunday newspapers and took the plunge immediately. They have restored the farmhouse and the steading to create a magical place which offers accommodation, a kitchen garden and an amazing teaching space for a wide range of classes and events. Everything they do is so beautiful, stylish and high quality, with such high integrity and care for the environment. I urge you to take a look at their website.
I am looking forward to being my 20 Mile Menu Supperclub to Scotland, and I will be sourcing the produce from local suppliers on the day, as well as teaching two of my very favourite classes.
I would love to see some of you there — and please do feel free to share this with anyone you think may be interested. There are more details on the Burmieston website. The farm is around a 15-20 minute drive from Perth.