This is one of my favourite salads from the Middle East. The sumac berries carry a citrus flavour, which makes this salad wonderfully refreshing.
Ideally, I'd use purslane for a delicate salad, but if you can't get it, I'd consider using a romaine lettuce. Both are used in the Middle East. If you're using purslane, you need to eat the salad pretty much as soon as it is dressed.
Traditionally, the fattoush would have a crunchy topping, made from fried stale pitta bread. I don't think the salad needs this, and, as I need to cook gluten free at home, I just leave them off and don't miss them.
As always, make sure your tomatoes are ripe and flavourful when you make this salad, as it will really help the flavours to sing. If they are firm, you're best off saving making this salad for another day.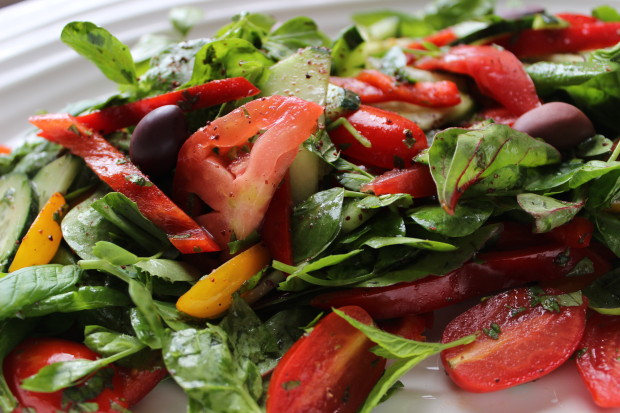 [yumprint-recipe id='17']