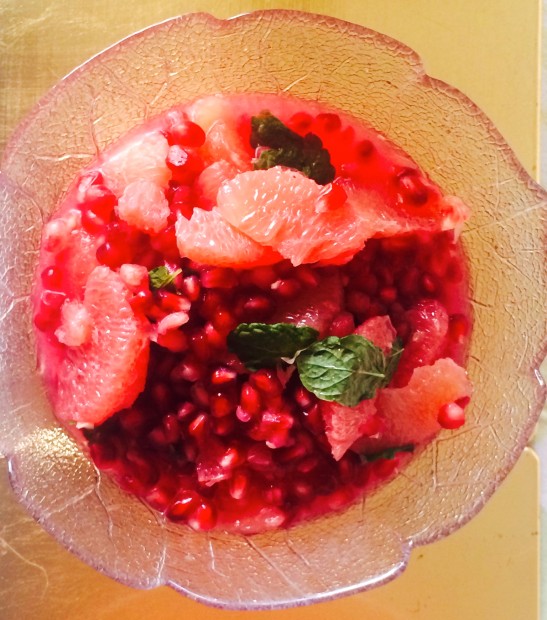 Happy New Year to you! I hope the festive season has been good for you all. For me, it was fairly quiet, as usual for this time of year, and provided a welcome opportunity to catch up with friends and family from near and far.
Hardly a recipe for you here today on the blog – more of a suggestion for you. This winter fruit can you buy prednisone without prescription salad is one we have immensely enjoyed over the last few weeks. It is excellent served for breakfast, as a starter and as a pudding, and we have enjoyed it for all three of late.
Pomegranates and grapefruits are especially good at the moment. I still have a little mint growing in the garden and the combination of these three ingredients together is heavenly.
Like all my cooking, I like to work with the seasons. Not only does this enable me to enjoy produce at its peak, but it also makes sense from a financial and ecological point of view. Yes, on this occasion, the pomegranates and grapefruits have been grown in a climate more sunny than ours, but they are at their best right now, and it is a pleasure to enjoy them at their best.
These three flavours are a particularly vibrant combination and provide much refreshment and nourishment at this dark, cold time of year.
Although making a fruit salad is hardly challenging cooking, here are some tips for making the best fruit salads:
– Don't overcomplicate the flavours. I prefer to combine three fruits that go really well, rather than a raid of my fruit bowl.
– Keep it seasonal and make sure your fruit is properly ripe. Your salad will be more delicious and flavourful.
– Take great care when preparing your fruit. Ensure all the pith is removed from the grapefruit, and you don't get any white membrane from the pomegranate in the salad. It will mean your salad looks and tastes better.
– Don't go overboard on the sugar. Adding a little enhances the flavour of the fruit instead of masking it.
A recipe doesn't feel quite right here, so here's what I do:
Segment two pink grapefruits carefully, retaining all juice. Place into a bowl. Add the seeds of one large pomegranate, some freshly picked mint leaves and stir to combine. Add a teaspoon (or more) of caster sugar to sweeten to taste. Serve immediately, although it will keep nicely for 24 hours in the fridge. The mint leaves will wilt and you'll need to refresh them to serve, but I keep them in whilst the fruit is stored to allow the flavour to impart as the fruit macerates. This will serve anything from 2-4 people.