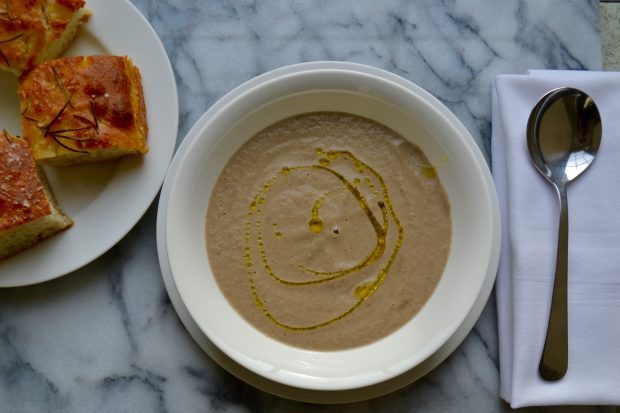 Mushroom soup is a real favourite of mine and this recipe is one I picked up from my recent visit to Linthwaite House. It is wonderful. I have tweaked the recipe ever so slightly, but I am pleased to bring it to you with thanks to Head Chef, David Aspin.
Truffles make a simple mushroom soup even more special. I don't often have truffles in stock at home, and I suspect most of you don't either, so I really recommend a drizzle of white truffle oil on top of your soup to make it extra special at this time of year. I source my truffle oil from buy medication diazepam Vallebona in Wimbledon which is a wonderful supplier of amazing Italian groceries. This is one of my very favourite lunches, served with some homemade bread. The bread in this recipe is my homemade focaccia recipe. This bread happened one of my bestsellers at my cafe which I opened this summer, which I hope to make a permanent fixture in 2017.
This is a lovely vegetarian soup and makes a special starter for a dinner party. As always, please do let me know if you make any of my recipes. I love to hear from you.
Happy Christmas to you all,
Charlotte x
[yumprint-recipe id='36']