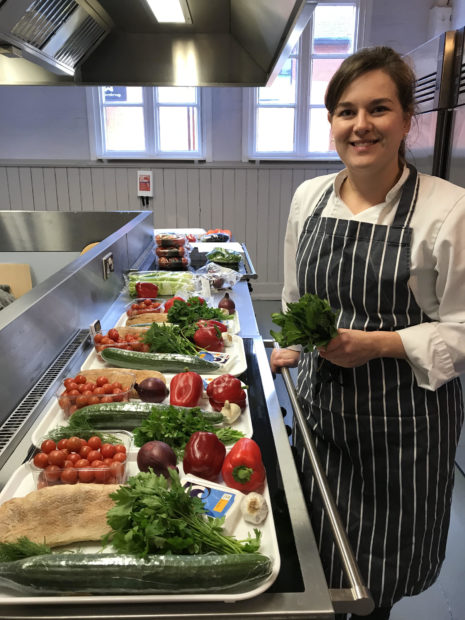 The summer and autumn passed in a flash, with each day occupied with cookery classes, cooking for events, writing recipes and appearing at food festivals up and down the country. Now that Food Festival season is over, and my final wedding of 2019 is a wrap, I'll be focussing on writing and teaching for the rest of 2019.
I wanted to write to share my last few cookery classes of 2019 here, in case you know someone who'd like to join. I'll be sharing dates for 2020 classes in due course.
Thank you to everyone who has joined me for a class in 2019. It's such a pleasure to meet and cook with you all.
Final 2019 Cookery Class Dates
Monday 18th November – Scandinavian Cooking at Harborne Food School
Tuesday 19th November – Herbs in Food and Cocktails at Harborne Food School
Wednesday 20th November – Gastropub Cooking at Harborne Food School
Monday 8th December – Edible Gifts at Harborne Food School
Tuesday 9th December – Traditional Christmas Party at Harborne Food School
Wednesday 10th December – Christmas Baking at Harborne Food School
Monday 16th December – Christmas Canapés at Harborne Food School
Wednesday 18th December – Christmas Baking at Harborne Food School