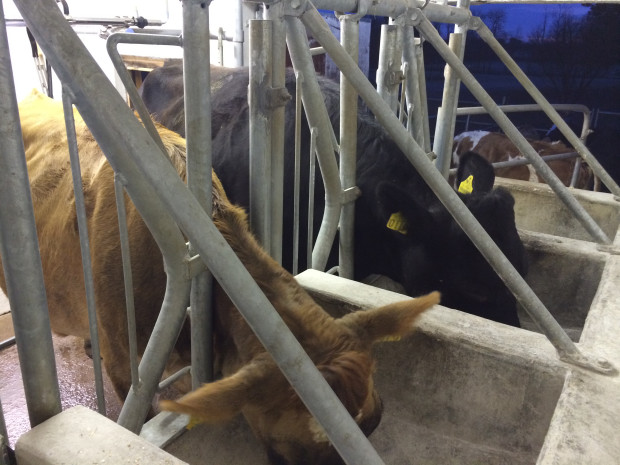 I wasn't feeling too sprightly as my alarm went off this morning. I've felt really tired the last couple of days. I was down at the dairy for 7.45 to turn the cheeses we made last night and to help milk the cows. Eileen who looks after the herd is a lovely lady and it was so enjoyable being out and watching the sun rise from the milking parlour.
I wrote my order of work in a hurry late last night and I was concerned I would be in a bit of a pickle this morning as I had quite a lengthy curry recipe to tackle, which wasn't too hard, but had lots of ingredients to prep.  Fortunately, I managed OK and made curry, bread and a jelly. I received my first 9* for my soda bread – so nearly a 10!
I was on duty over lunch, so managed to eat early and then got stuck into laying tables and polishing adipex-p phentermine buy cutlery. I even managed to get a little pudding to take back to our cottage. The lemon pudding we made today was really lovely.
After lunch, we had a lecture with Rory again, which was good. I like his sense of humour. We covered a number of delicious Mexican dishes, plus some other bits and bobs including Marmalade and pulse identification. I do hope I get to make marmalade on Thursday. My partner has chosen to make it, but I plan to ask if I can too!
I returned to the school this evening for a talk on Irish food history, which Darina had organized, which was quite interesting. Tomorrow, I plan to join the garden lecture first thing, and then we have a day of theory which will focus on cheese, butter and yoghurt making amongst other things. Now, I'm going to try and finish up my work and get an early night – I am just so tired!