Today has been a really good day. It started early with a garden walk which took place in the glass house due to the heavy rain. We munched on white turnips and sprouts, freshly picked and washed for our breakfast. We sowed some seeds and inspected what was growing before class started.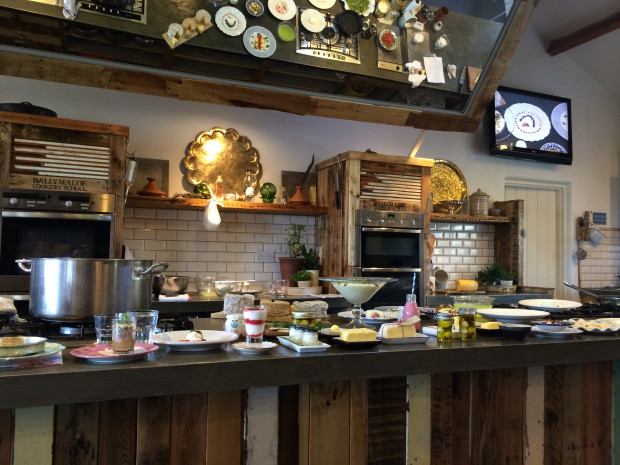 This morning was spent watching a cheese demonstration where we were shown how to make a huge number of cheeses from scratch. Wednesday lunches are great as we don't have to cook, and it's a great opportunity to sit and chat to people.
After lunch, we had a brilliant wine lecture and tasting from Colm McCan who is the Sommelier at Ballymaloe House. It was so interesting learning about wine in a greater depth and so fascinating sampling the wines he brought.
Once the talk ended, I whizzed down to the dairy to turn my cheese, then to the Palais des Poulets to meet the new chicks. 200 of them hatched yesterday. They were totally adorable, and I helped move them to their new home. I can't wait to watch them grow. Tonight, I've been catching up on some homework and getting organised for tomorrow's session back in the kitchen. I'm doing a couple of Mexican dishes, rice, crème caramel and hopefully some scones and marmalade.