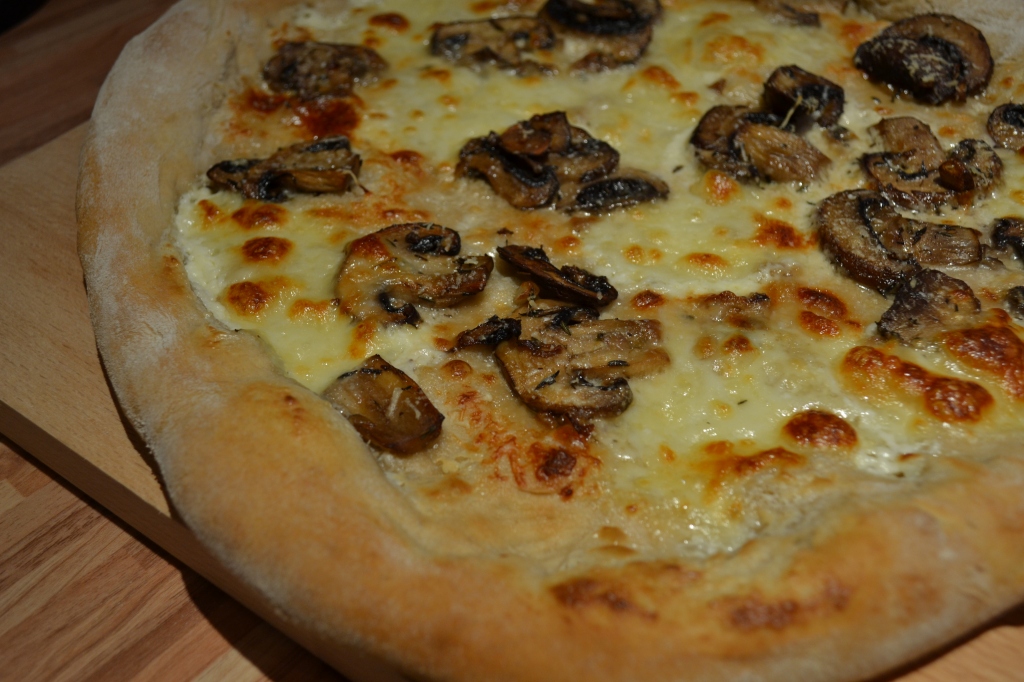 I'm fortunate enough to consider cooking as a great fun pastime, and now, my full-time career. I'm so lucky to be doing what I am doing now, and I enjoy every day. I know not everyone feels the same way about food, and know that some older relatives found cooking as a chore: getting another meal on the table, day in, day out.
Most people I know though love cooking for friends, even if they don't enjoy day to day catering so much, and I am no exception. I think when cooking for friends, playing it safe is always the way to go – simple, delicious food you know everyone will love. I really don't buy in to cooking fancy dishes to impress. Cook something simple really well, using lovely ingredients, and that will be impressive in itself.
And that's why, as my friends will testify, I often make pizzas. Easy to put together after work, and perfect with a glass of wine. Home made pizza is so much better than bought, and you can vary the toppings to suit your guests tastes.
The recipe I most often use is this one. I've lost count of the number of times I have made it. Good quality flour makes all the difference, too. I use Stoate's stoneground flour, which is locally milled in Dorset. It adds a real depth of flavour to the base.
Don't be scared of making dough either. Just make sure you add warm water to the dough and leave it in a nice warm place to rise, it will work. Do give it a try.