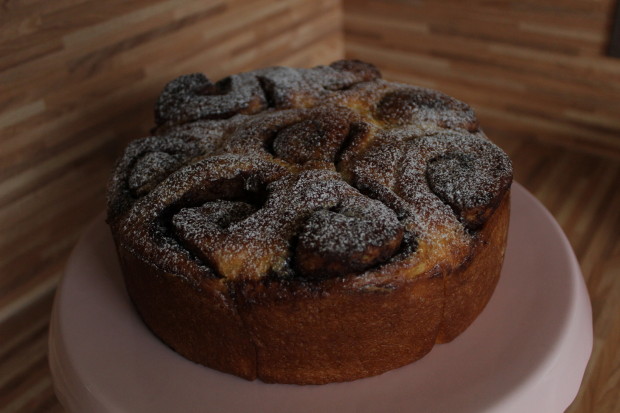 Cinnamon buns are probably my all-time favourite sweet treat. Sweet yeast baking is incredibly rewarding and hugely enjoyable. It's a little more challenging than cake baking, yet the results are, in my opinion, even more delicious. I spent the summer in Denmark, and greatly enjoyed trying the wide range of sweet breads available there, in a great number of exceptional artisan bakeries. Some were far too sweet for my liking, but I have earmarked a number of bakes to try for myself and adapt to make a less sweet version, such as a brunsuiger.
With a book to finish and promote and another to start writing, I haven't quite managed this yet, but I hope I will have some time over Christmas to get started. I will be making these buns on Christmas Day though, as they are an absolute family favourite. Once made, they have to be eaten on the same day as they become stale very quickly. They don't freeze particularly well, so the best time to make these, I find is when you have a crowd to feed. If you do try these buns, please let me know how you get on. I hope you love them as much as my family and I do.
Finally, for those of you who have very kindly contacted me regarding signed copies of my four books for Christmas presents, please find the links to purchase them online. I'll sign and dedicate them to whoever you like and they'll be posted out to you in time for Christmas. Thank you to the overwhelming number of you who have purchased my books this year. Thank you for making them bestsellers. Your support makes all the hard work worthwhile, so thank you. I'm working on the next book for you now.
To buy FERMENTED, please click here, and to buy the Hungry Student Cookbooks, please see here.
Thank you to you all.
[yumprint-recipe id='22']