I've been moved this week by Adrian Blackshaw of Hemitage Farm in Herefordshire. Adrian and I have spoken about the sorry situation whereby he has lovingly grown a bountiful orchard of Organic Bramley apples, and yet he's not found a buyer for the fruit. Thirty tonnes are at risk of being wasted. I find this scandalous, and I do worry that we are losing touch with our native ingredients here in the UK and that we lack the cookery skills to deal with these ingredients. I am work on ways to tackle this at the moment. Watch this space for more news soon.
Radio 4 listeners may have caught Adrian on Farming Today this morning in a fascinating interview, with starts around 8 minutes into the programme. I urge you to listen to the piece, which can be found here.
In the meantime, I'd like to share a favourite recipe with you that is sensational made using Bramley apples – the apple strudel. Far easier to make for yourself than you might imagine. Now's the time to get picking your Bramleys, and this is the perfect sunday pudding to make for your family. Have a lovely weekend.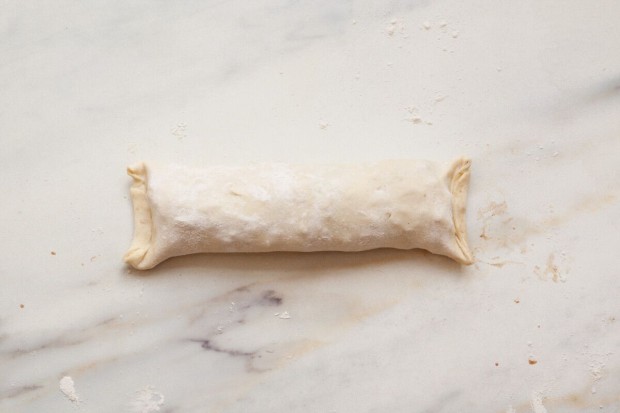 Thanks to Jonathan Cherry for the photos.
[yumprint-recipe id='18']