Today has been a beautiful day. It started with a pre-dawn walk around the gardens with Tim. Despite the squelchy conditions underfoot, it was a lovely way to start the day, and really fascinating listening to Tim who is extremely knowledgeable about all things horticultural and environmental.
We started our day at 9am with a lecture on cheese and wine which was very interesting. I now know a lot more about Irish farmhouse cheeses than I did before. We congregated for a group lunch which featured a mixture of dishes, some of which we had made yesterday and some fresh Ballycotton prawns and some amazing curries. Everyone was so excited to discover we will receive the recipes in due course.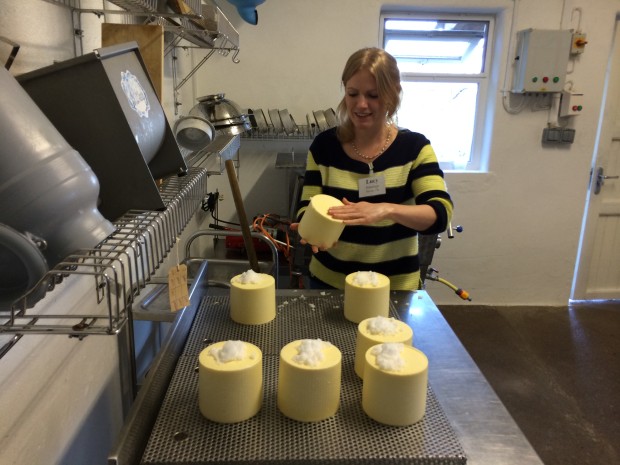 As the sun was shining, I took a quick walk down to the dairy with Lucy to check on her homemade cheese she started buy soma online with paypal last night. I hope to be able to do give it a go too soon.
This afternoon was not quite as exciting, as we had lectures on fire safety and HACCP. Of course it is necessary to know, but is not the funnest thing to learn about. I'd better get revising though, as I need to renew my certificate, so it will be a good thing to take the exam here.
Tonight, I joined the gym down at Garryvoe and went for a lovely swim. It was just what I needed. I've been relaxing with my housemates and have just completed my order of work for tomorrow's cooking. I'm making bread, a tart and jam.
Fingers crossed my jam works – I have been taught to make jam by Vivien Lloyd, the UK's leading jam authority – so no pressure!