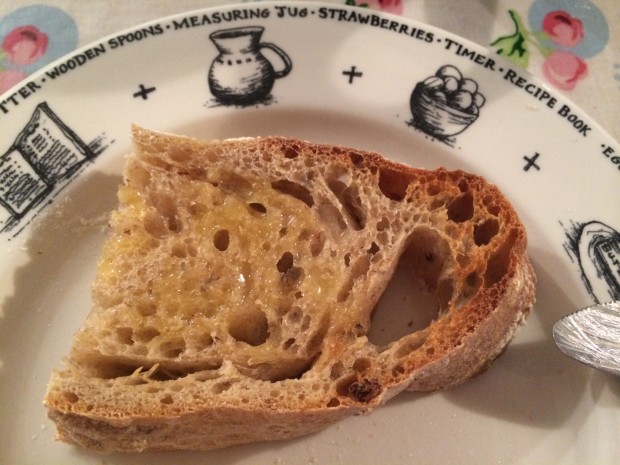 This week has been a real mixed bag. I've made my first two sourdough breads and have really enjoyed the process. I've also enjoyed a number of our demos this week, particularly today's, where we focussed on sea food and seaweed, which I found truly fascinating. We spent our theory day on Wednesday going through business principles with Blathnaid Burgin, Darina's sister. I must admit, I didn't particularly enjoy the day, but it did reinforce how much I have learnt along the way by starting my own business. If I'd done that course 5/6 years ago, it would have been brilliant.
As the week draws to a close, I have come to the conclusion that I hate cooking at the school. I think the first few weeks really pushed me to the edge and I have not been able to progress from there. I dread going in and end up really worked up and mess up my cooking. But the afternoons have generally been good and I love learning about food and cooking, and getting to taste so many new things. This afternoon a tried abalone, sea urchin and periwinkles, oh, and Carrageen moss pudding for the first time, for example, which was wonderful. I'm really surprised I dislike cooking so much, as it's something I get so much pleasure from usually, and was so looking forward to getting to cook every day whilst here.
Next week, I am cooking in Kitchen three, which I hope will be good. It is reputed to be a really nice kitchen to work in, and the teachers are lovely. I keep wishing for a better week – hopefully week 5 will be it – although it is the week we are told everyone is at the verge of breakdown – so we'll have to see!