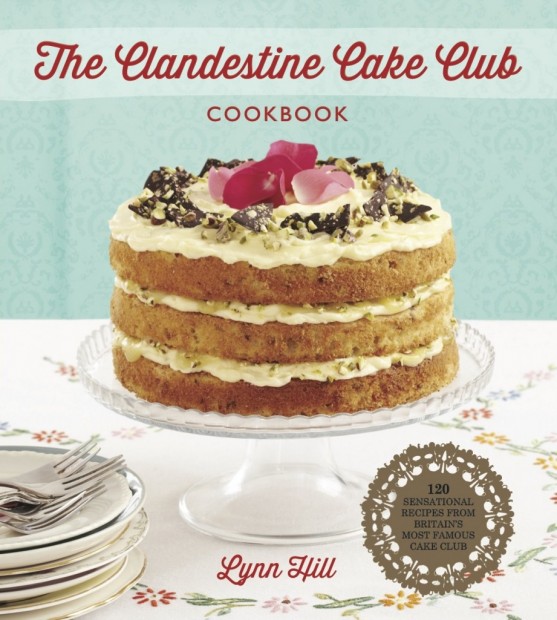 It's here at last! This week marks the publication of the most eagerly awaited cookery book of 2013 so far: the Clandestine Cake Club cookery book.
The Clandestine Cake Club, for those of you who have not heard of the baking phenomenon rapidly spreading across the world, was started in 2010 in Leeds by Lynn Hill, a retired Yorkshire woman with a passion for home baking. Having run a secret tea room at her home for some time, Lynn decided to branch out and create a club, where fellow cake lovers could meet once a month, bringing a cake to share with fellow bakers. The club operates in a secret location once a month, and there are now clubs in every town, city and county of the British Isles and beyond.
The club is run by volunteers (I run the Dorset branch), and the only rule is that you must bake a large cake fitting with the event's theme which changes every month. So no cookies, brownies or cupcakes are allowed. Although this can be a challenge, as you never know quite how it has worked out until you cut it on the night, it adds a great opportunity to experiment and try things you would not normally attempt to bake at home.
So, Quercus published the Clandestine Cake Club cook book on 14th February, which features a huge range of cakes written by club members and Lynn herself, to celebrate the club and inspire home bakers.
When I received my copy of the book, I it took me around two hours to put it down. It is a mesmerisingly beautiful book, which is packed full of so many recipes I instantly wanted to bake, many of which have been written by friends, which makes it even more special to read. Consisting of 8 chapters, the book is packed full of mouthwatering, beautifully presented and photographed recipes from traditional bakes you may have enjoyed years ago, to wild and wacky bakes inspiring you to try something different.
The cakes are not technically difficult, but are visually stunning, and the combinations of flavours in the selection of cakes in the book are exciting and interesting. My instant reaction was that I pretty much wanted to bake everything in the book.
Although I am a member of the Clandestine Cake Club, and could be accused of being biased, I really do feel as though this is the single most inspiring baking book I have seen in a long time. Every recipe seems achievable, and yet there are a plethora of fresh, inspiring flavour combinations to try.